The Archipelago Philippine Ferries Corporation (APFC) is responsible servicing and connecting the 7,107 islands of the Philippines through their FASTCAT Ferry services.  SEATRANSPORT has been an integral part of the ferry service's growth through building and delivering vessels that are safe, reliable and efficient.
Our point of difference in providing the Philippines with their only Roll-on/Roll-off catamaran service has given APFC an advantage in offering their customers more options in their travel.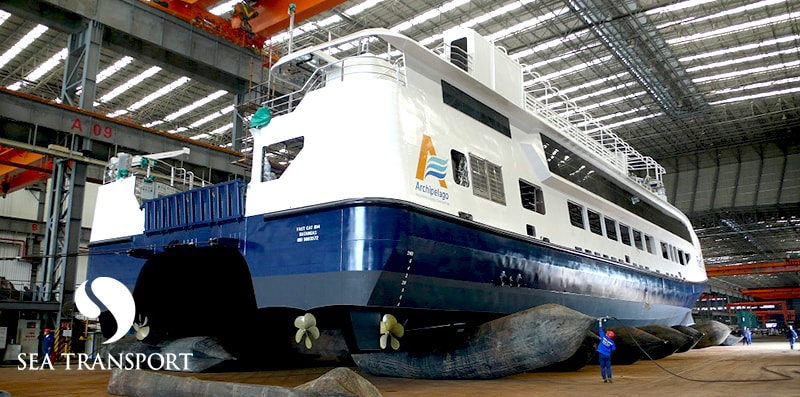 The reputation of the FASTCAT Ferry Services throughout the Philippines continues to grow due to the company's unwavering commitment to safety and adhering to international standards when it comes to sea travel.
With more and more people using their ferry service to travel in between destinations in the Philippines, SEATRANSPORT in partnership with Guangdong Bonny Fair Heavy Industry Ltd, is proud to announce another two vessels have been launched in the APFC fleet bringing the fleet to a total of twelve vessels.
We have no doubt that through their attention to quality, detail and passenger safety that this fleet will continue to grow over the coming years as will our professional relationship with the team at Archipelago Philippine Ferries Corporation.